Semiconductor Equipment Repair Services
SEMICONDUCTOR EQUIPMENT
REPAIR SERVICES
Expert Semiconductor Equipment Repair Services provider offering fast, reliable & cost-effective solutions to keep your equipment running at optimal performance.
ALTERNATIVE TO REPLACEMENT OR UPGRADES
Maximize your equipment's potential with our Semiconductor Equipment Repair Services. Our expert technicians will extend the lifespan of your equipment, saving you money in the long run. With efficient and timely repairs, your business will experience increased productivity and profits. Rest easy knowing your equipment is in safe hands, operating efficiently and in compliance with industry regulations. Trust us to keep your business running smoothly.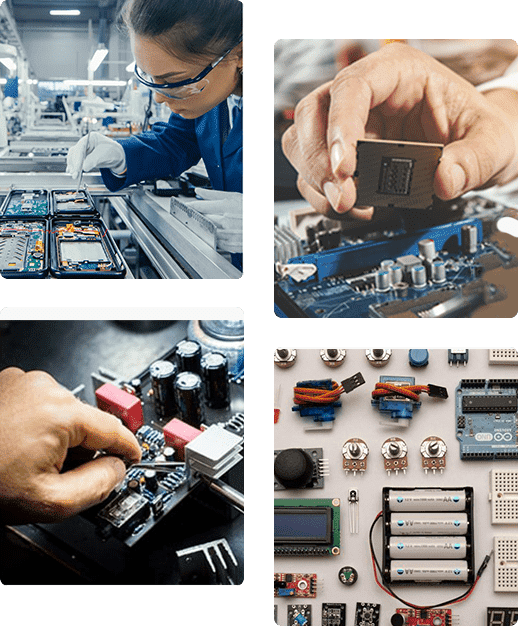 SEMICONDUCTOR REPAIR EXPERT
We are skilled technicians and we have good experience with the latest semiconductor equipment. We take quick decisions as we have a good hand on diagnosing and repairing semiconductor parts whether it is a simple or complex problem.
Onsite repair

Skilled technicians with extensive experience

Utilize advanced tools and technology

Strong commitment to customer satisfaction
SEMICONDUCTOR REPAIR SERVICES
Our semiconductor equipment repair service ensures optimal performance and longevity for your equipment.
Diagnosis and Troubleshooting
We Identify the root cause of the problem and determine the necessary repairs or replacement parts needed.
Repairs and Maintenance
Repair or replacing faulty components, such as transistors, diodes, and resistors, and performing regular maintenance.
Testing and Verification
We test the equipment after repairs or maintenance to ensure that it is operating correctly and meets specifications.
Replacement Parts
We source and supply replacement parts and accessories, such as power supplies, fans, and filters, as needed.
Technical Support
Capitolarea offer technical support and assistance to customers, including troubleshooting and repair advice.
Training and Education
Our experts provide training and education on equipment operation, maintenance, and troubleshooting to customers and employees.