Semiconductor Equipment Repair Services
SEMICONDUCTOR EQUIPMENT
REPAIR SERVICES
Expert Semiconductor Equipment Repair Services provider offering fast, reliable & cost-effective solutions to keep your equipment running at optimal performance.
ALTERNATIVE TO REPLACEMENT OR UPGRADES
Semiconductor Equipment Repair Services can help to extend the lifespan of your equipment, which can save you money in the long run. By fixing any issues that may arise, you can avoid costly replacements or upgrades. It increases efficiency and productivity in your business, which can ultimately lead to increased profits.

Additionally, a repair service can ensure that your equipment is operating safely and in compliance with industry regulations. This can help to prevent accidents or costly fines. Lets be in peace of mind knowing that your equipment is in good hands, and that any issues will be quickly and efficiently addressed.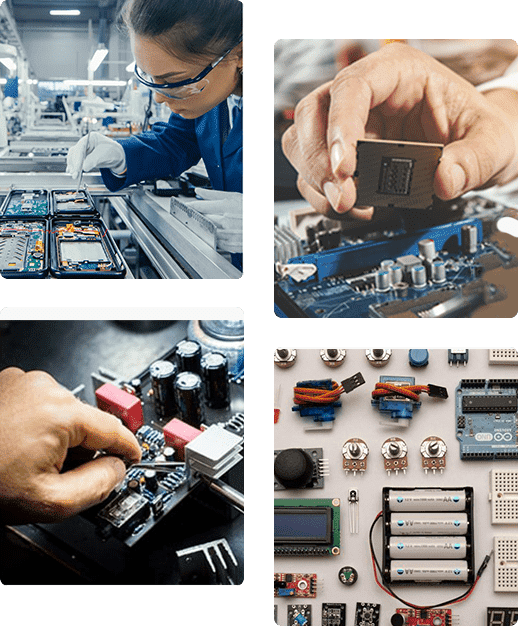 SEMICONDUCTOR REPAIR EXPERT
Our team of skilled technicians and engineers have extensive knowledge and experience working with the latest semiconductor equipment, including wafer fabrication, testing, and packaging equipment.
Onsite repair

Skilled technicians with extensive experience

Utilize advanced tools and technology

Strong commitment to customer satisfaction
SEMICONDUCTOR REPAIR SOLUTIONS
Expert repair service for semiconductor equipment, ensuring optimal performance and longevity for your equipment.
Diagnosis and Troubleshooting:
We Identify the root cause of the problem and determine the necessary repairs or replacement parts needed.
Repairs and Maintenance:
Repair or replacing faulty components, such as transistors, diodes, and resistors, and performing regular maintenance.
Testing and Verification:
We test the equipment after repairs or maintenance to ensure that it is operating correctly and meets specifications.
Replacement Parts:
This includes sourcing and supplying replacement parts and accessories, such as power supplies, fans, and filters, as needed.
Technical Support:
Our technician provides technical support and assistance to customers, including troubleshooting and repair advice.
Training and Education:
Our experts provide training and education on equipment operation, maintenance, and troubleshooting to customers and employees.